THEY ONLY COME OUT AT NIGHT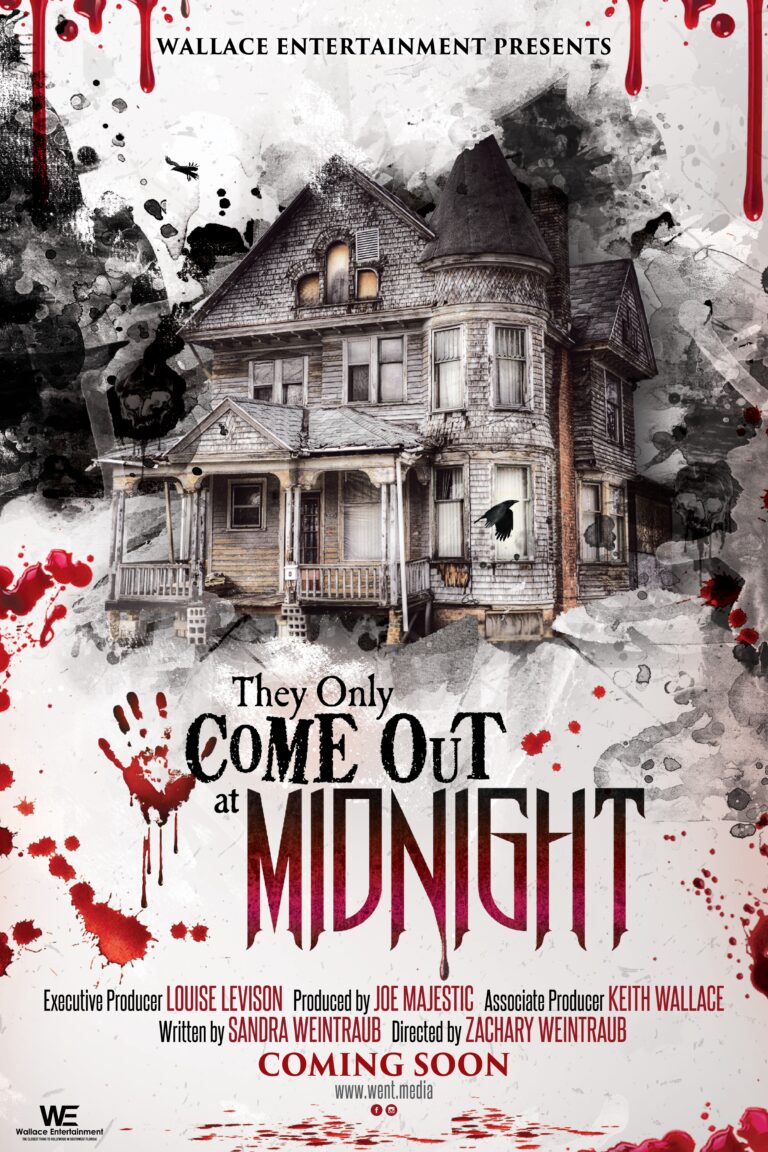 THEY ONLY COME OUT AT MIDNIGHT
LOUISE LEVISON

JOE MAJESTIC
KEITH WALLACE
SANDRA WEINTRAUB
ZACHARY WEINTRAUB

3PM: On a sweltering hot afternoon in North Carolina, group of escaped convicts are on the run from the police. They are holding a hostage, Danica.
5PM. Led by Flinch, a homicidal maniac, the convicts attack a farmer and take over his farmhouse and family to hide out for the night.
7PM. They terrorize the family and ruthlessly kill them one by one. Danica watches as the son, the daughter, the mother and father, are all butchered in cold blood.
MIDNIGHT. At the stroke of midnight, the house becomes locked. Something supernatural has happened and the convicts are locked inside. Revenge is in the air as the ghosts of the farmer and his family appear and attack the convicts.
But were the farmer and family always ghosts?
The convicts soon discover other ghosts who look like MEDICAL EXPERIMENTS GONE WRONG. The house is filled with crazy ghouls who have open bloody wounds and metal braces holding their faces and bodies together.
It turns out the old farmhouse was a mental institution for the criminally insane back in the 1800's. The old farmer and his wife are the ghosts of the Doctor/Mad Scientist and Nurse who would perform lobotomies and other bizarre experiments on?
CONTACT WALLACE ENTERTAINMENT TODAY TO FIND OUT MORE!
Become an investor or sponsor of this film!